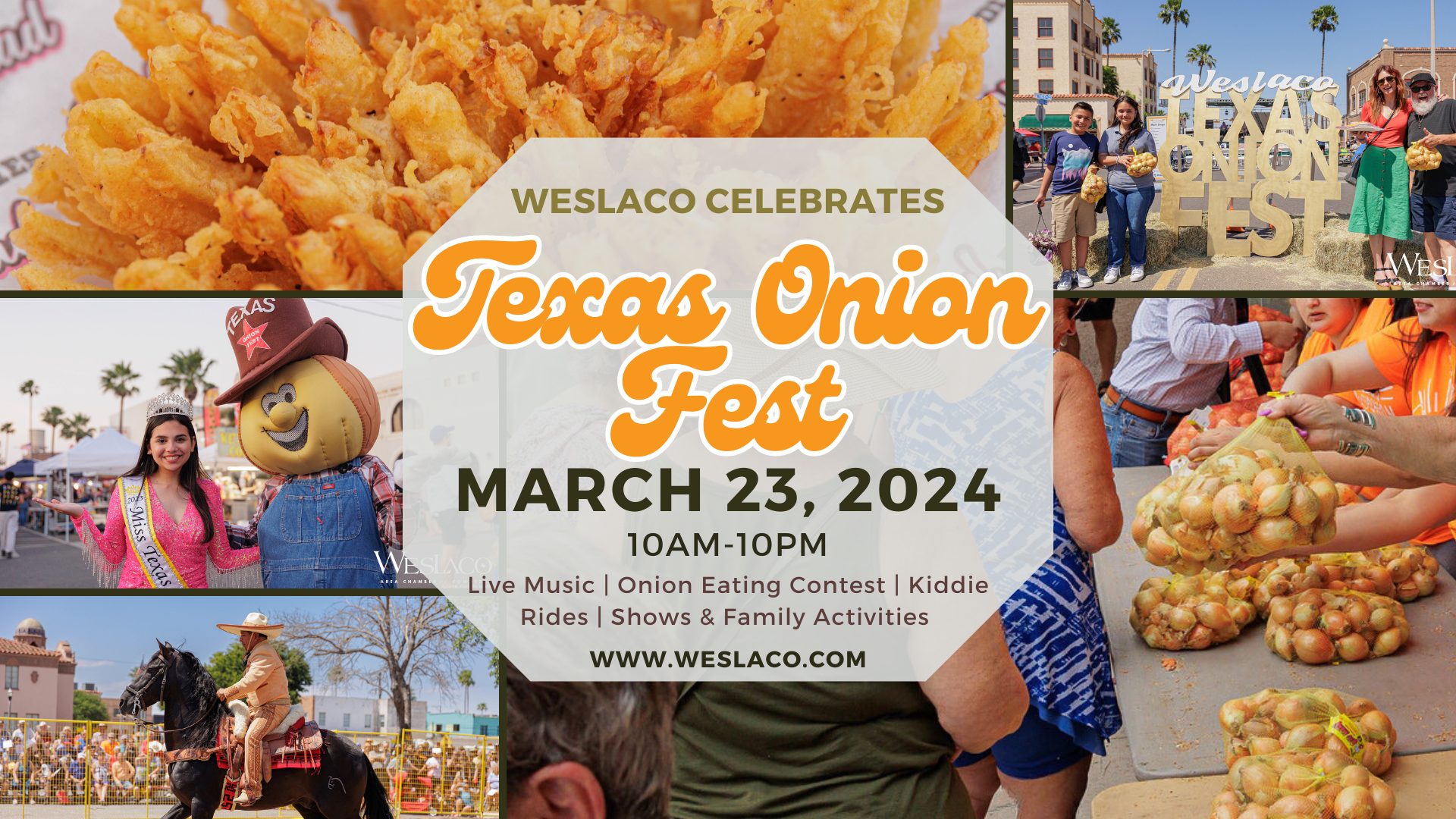 Texas Onion Fest in Historic Downtown Weslaco
The Texas Onion Fest celebrates the development of the world famous Texas 1015 Onion which was developed in Weslaco and is also the State Vegetable of Texas! The name of the 1015 onion came from the suggested planting date, October 15. Texas Onion Fest is sponsored by the Weslaco Area Chamber of Commerce. The festivities include live entertainment on two stages, the exciting Onion Eating Contest, delicious food, commercial booths, kiddie rides, Dancing Horses, 1015 Market, Car Show, cooking demonstrations, and so much more!
FREE ADMISSION
Open Saturday at 10 AM- 10PM
PARKING / ENTRANCES 
FREE Parking along festival route, additional parking sites include City Hall Parking Lot
CONTACT INFORMATION
For more information, call the Weslaco Area Chamber of Commerce at (956) 968-2102.
Meet our Official Texas Onion Fest Mascot!
Meet Tex the Official Mascot of the Texas Onion Festival in Weslaco! Tex patiently waits each year to celebrate his favorite day...Texas Onion Fest Day!
Hi Folks! 
Have you visited Wonderful Weslaco? Home to the Sweet Texas 1015 Onion...my favorite onion! 
Hope you can check out this years festival! there is so much planned...and I just might be hiding some onions along Texas Blvd again this year! Stay tuned!
Your layered friend,
Tex
Thank You To Our 2023 Sponsors!